Worked All Continents (WAC)
Worked All Continents (WAC) is probably the oldest award in Amateur Radio. Sponsored by International Amateur Radio Union, it's awarded via the local member counties. It dates back to 1926, and while it's considered "easy" to get the 6 contacts you need now, at the bottom of the solar cycle it was still pretty challenging for me in North Texas (in particular Asia and Africa - I still don't have a Phone contact in Asia, although I have heard Japan on SSB).
I thought that the other part of this award that makes it unique it is the last major award to only accept QSL cards rather than electronic verification of the QSOs -- I figured out (after getting all the cards), that is not the case. There is a way to get WAC using Logbook of the World. I have stacks of QSL cards from the United States, but navigating getting cards from other counties can be slightly more difficult and time consuming.
While I made the last contact I needed to qualify in May of 2017, it took me another 5 months to collect all of the QSO cards I needed (or thought I needed). I finally got the last one I needed from South Africa and put them together my little collection: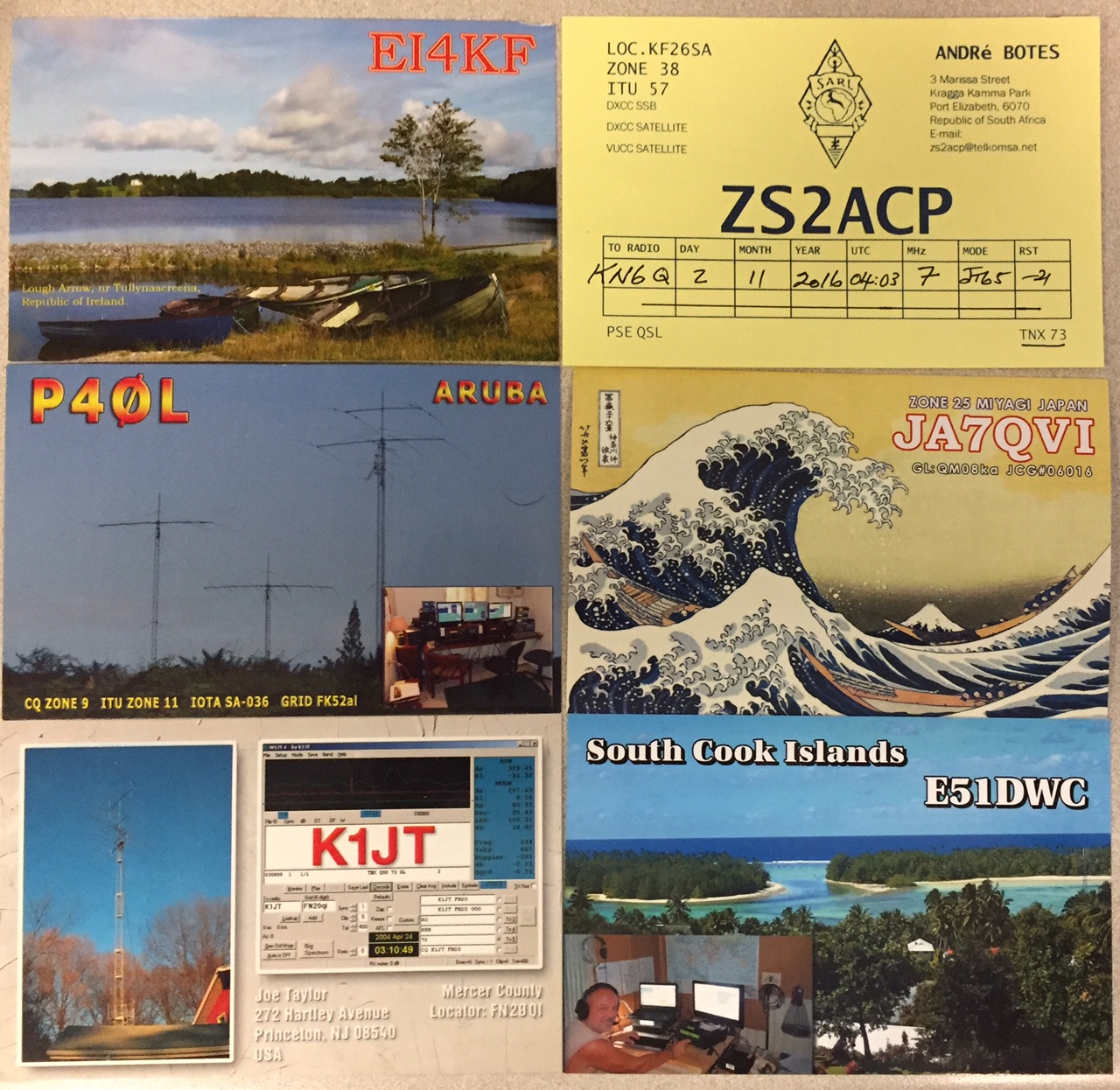 Since I missed getting all the cards in time for the Lone Star DX Association fall meeting (where they have official DXCC card checkers in attendance) I elected to swap a couple of the cards shown above out for less cool "backups" (I went after cards for at least two QSOs in each continent), crossed my fingers and mailed them out to the IARU / ARRL.
After a couple weeks I got the certificate: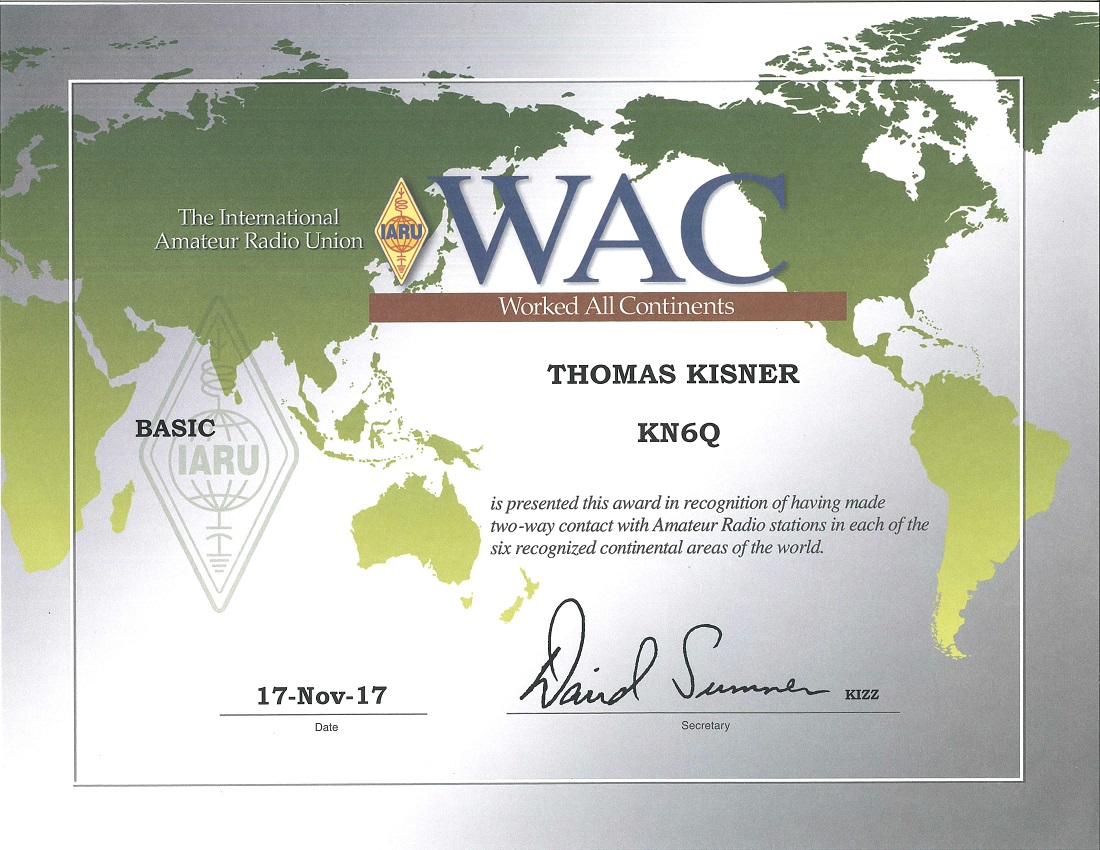 73,
Tom KN6Q