Trade Wars 2002 Game Server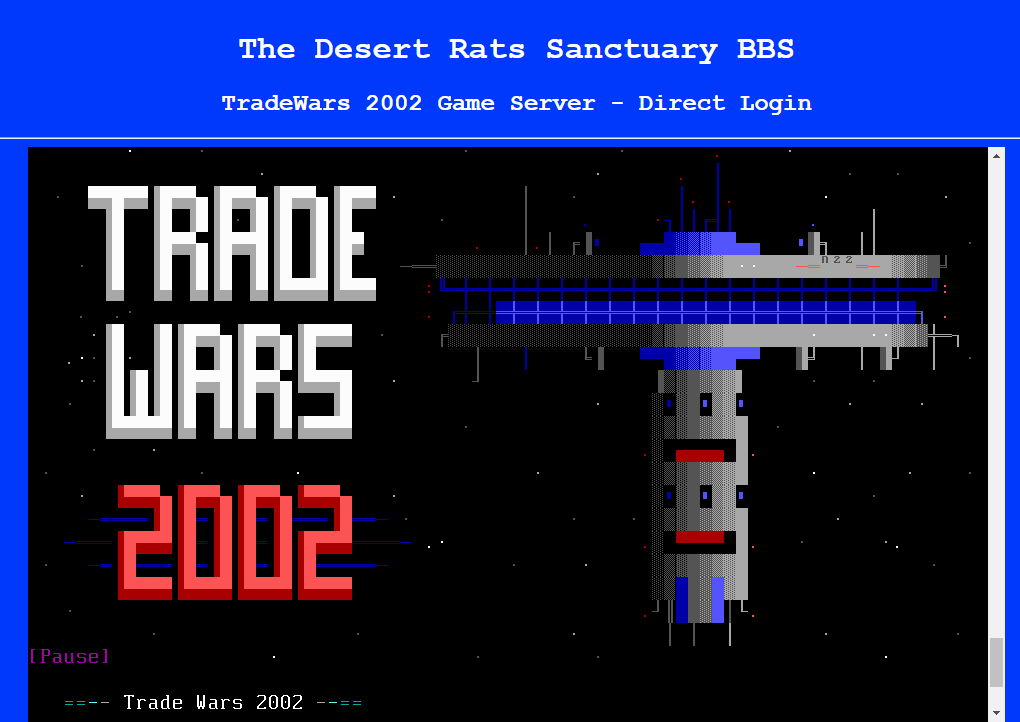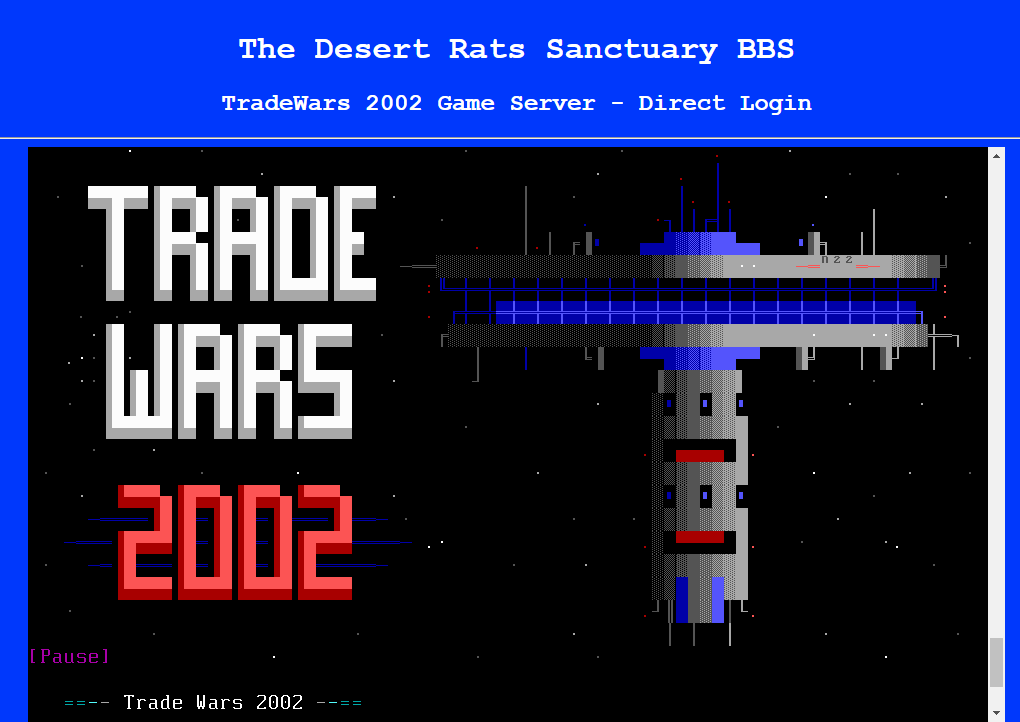 I've added TradeWars 2002 Game Server to my BBS.  I've made it accessible from both inside and outside the BBS (outside the via telnet bbs.kn6q.org port 2002) and also on it's own web based telnet page at:
Trade Wars in various versions since the early 1980s has been one of the most popular BBS games of all time, and has influenced a great number of other games.  It's an ansi text based strategy game of resource control and space combat.