Troop 243 awarded 9th place in "Be Found" Contest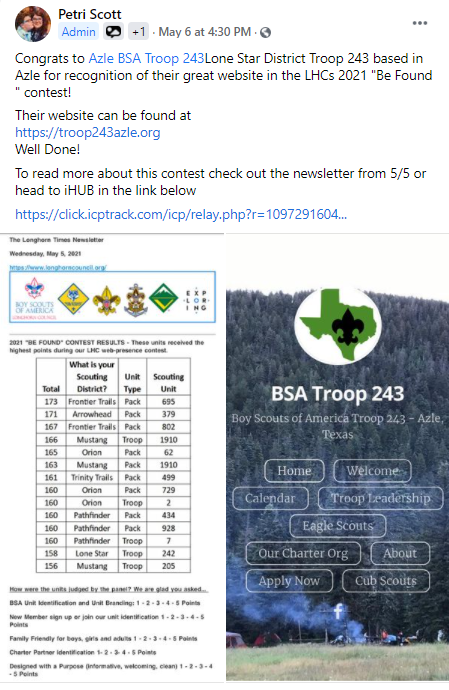 My Troop 243 website is officially an award winning website, lol (you'll notice I use the same theme that I modified/wrote and basic design as my personal website here).  Initially I didn't think getting 9th place (13th overall because of a 4-way tie for 8th) was a big deal, except that we were the only one in the Lone Star District to get in the Top 10 (and I'd get some friendly bragging rights with the folks in my District) – but then I found out over 80 units (Troops/Packs/Crews) entered the contest for website.  And at Roundtable I was surprised again to get this snazzy plate version of Norman Rockwell's 1959 "Tomorrow's Leader" as a prize: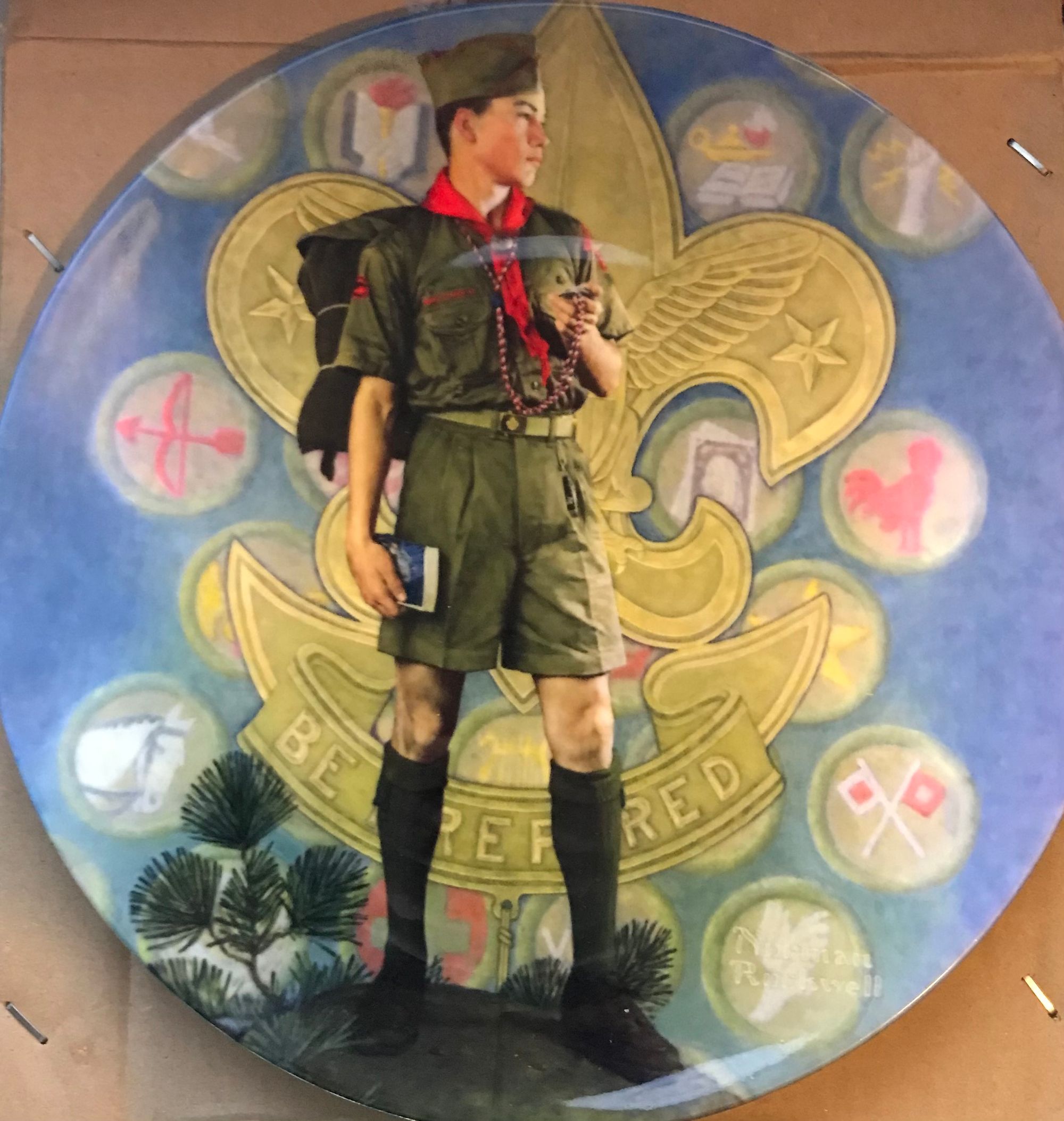 I'll say that while I knew some of the criteria for the contest was, I didn't change anything with the site.  I actually could have gotten a slightly higher score had I chased a couple of non-subjective things for points.  As a result of the contest, they published a guide on how to make a good website for Scouts and things to have, and I do fairly well but there is some room for improvement.  I wonder if I should tell them it's on a server in the closet of my office at home running for the cost of electricity?
In the mean time, this bad boy is getting mounted to the wall in our Troop hut with our other awards!