1967 Arrow Glass Sabre runabout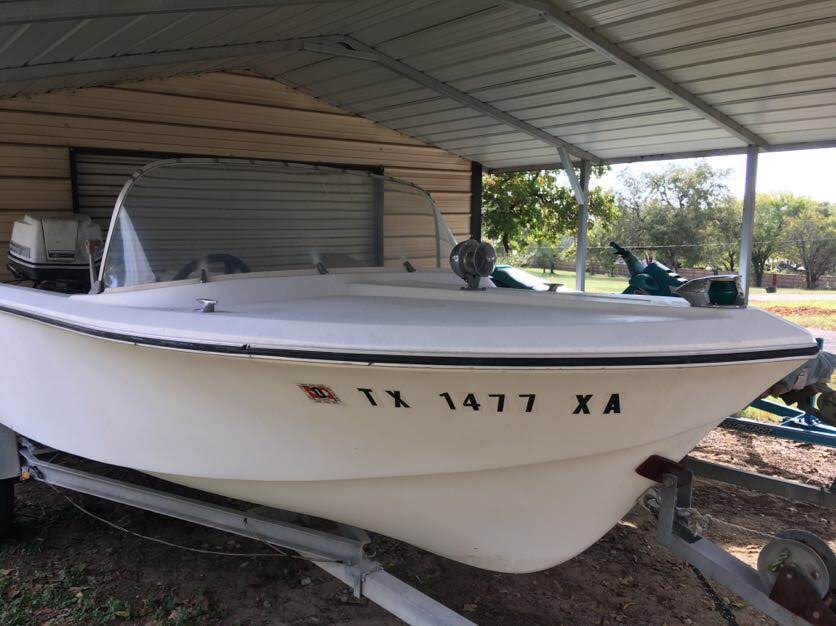 The latest addition to the Kisner flotilla is my recently squired 1967 Arrow Glass "Model 14" Sabre runabout. It has a 1967 Johnson 60HP Outboard.  Arrow Glass actually made two different model boats with the same Model 14 hull (Mustang and Sabre), based on the original interior this is a Sabre.
Arrow Glass was a smaller Memphis based boat manufacturer founded in 1959 that got acquired a couple of times over the years and then went out of business in the mid-1990s. Arrow Glass made the Sabre and Mustang from the mid 1960s until probably about 1970, when they replaced it with a slightly redesigned hull for the 1971 Scorpion (which added positive flotation and upped the horsepower rating to 65HP).
I have some work to do to make it "Lake Ready", plus some things I want to add to fix it up.