You have reached the KN6Q Server running in my closet in Briar, Texas near Azle and Eagle Mountain Lake.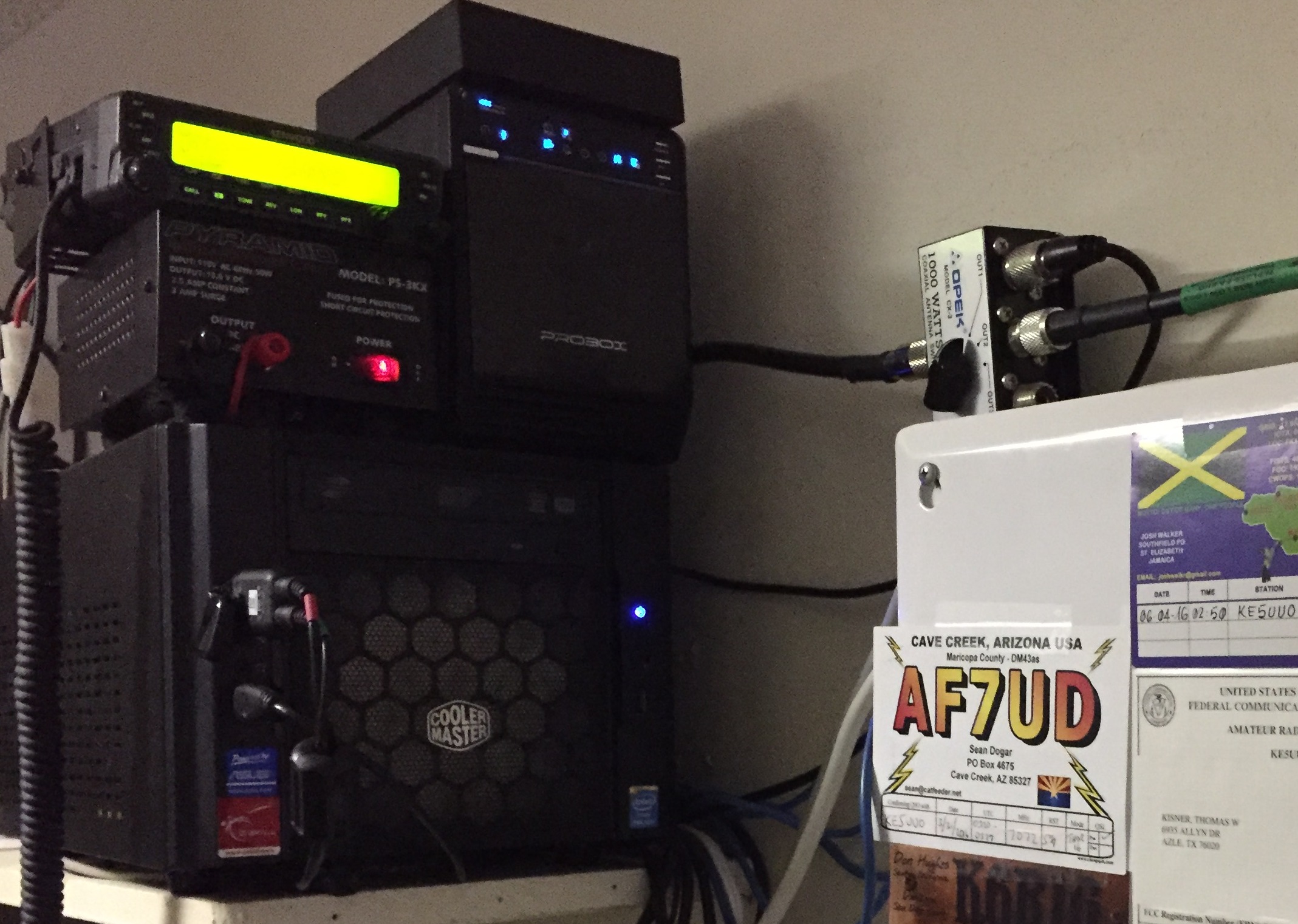 Server Specs
I was first licensed for Amateur Radio in 2008 as KE5UUO. In May 2016, I upgraded to an Amateur Extra Class licence and applied for the call sign KN6Q.
You can contact me at:
73,
Tom Kisner KN6Q
P.S.
TL;DR - If you don't a response from me it was probably marked as spam, e-mail me again so I can send from another account.
Long Version - I have gone to great lengths to have e-mail from this server not be flagged as spam and/or kicked back. Most major e-mail providers (Gmail, Hotmail, Yahoo) honor the server listed in the EHLO and/or the SPF DNS entry for my domain, but some smaller less sophisticated ones do not because the NSLookup for the IP address does not match my domain (I don't control the PTR record for this IP address). Some are nice and send me a bounce and tell me why they rejected my e-mail, some do nothing and toss my message into the bit bucket without notifying me. In the case of the former, I'll automatically send from another account, in the case of the latter, please e-mail me again stating you didn't get a response.